Tommy Rose, DDS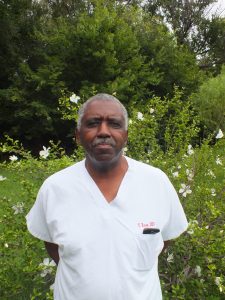 Dr. Tommy Rose graduated from Simmons High School in 1974, and he completed his Bachelor of Arts in French at Millsaps College in 1978. He then attended the University of Mississippi School of Health Related Professions, graduating in 1981. In 1991, he completed his Doctor of Dental Surgery (DDS) degree at the University of Missouri School of Dentistry, and in 1992 he completed his General Practice Residency at the University of Texas. Dr. Rose has been in private practice as a dentist since 1992.
Dr. Rose enjoys basketball and dancing. His favorite TV show is Laugh In, and his favorite movie is Unforgiven.
Jay W. Hildreth, DDS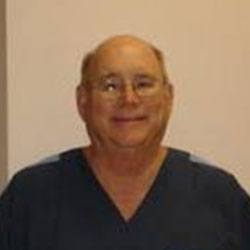 Dr. Jay Hildreth graduated from Shawnee Mission East High School in Prairie Village, Kansas, in 1962. After attending the University of Kansas and University of Missouri at Kansas City for undergraduate studies, he entered the University of Missouri at Kansas Citiy Dental School, graduating in 1969. He married his wife, Judy, in 1967. They moved to Fort Knox, Kentucky, in August of 1969 as Dr. Hildreth served in the Army Dental Corps. While they were in Fort Knox, their first son, Jim, was born. After the service, Dr. Hildreth took over the practice of Dr. Throop in Wamego in August 1971. Their second son, Rob, was born in October 1972. Dr. Hildreth practiced in Wamgeo until 2000. At that time, he semi-retired due to health limitations. Rob has three children. Dr. Hildreth and his wife enjoy following their grandchildren's activities.
Dr. Hildreth has extensive experience in all phases of dentistry, including restorative, crowns, bridges, endodontics, extractions, preventive, and periodontal. For recreation, Dr. Hildreth enjoys canoeing, boating, fishing, camping, and traveling. He also enjoys playing Bridge with Judy during the winter months.