Our friendly team works closely together to ensure that your appointment flows smoothly and that your treatments meet your needs. We strive to provide a positive atmosphere in which you can feel at ease, and our patients can feel the harmony and respect that exists between our team while serving them. We invite you to call Dental Corner at 316-681-2425 to make your appointment with our dentists and learn more about dental care in Wichita, Kansas. We look forward to meeting you soon!
Tammy Lamb – Office Manager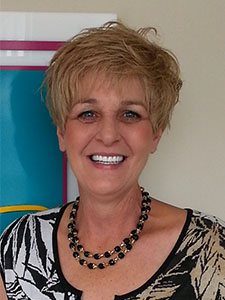 Tammy was born in Decatur, Illinois, too many years ago to mention. Tammy relocated to Kansas in 1979 and now resides in Newton, KS with her husband, Stan. They have two sons ages 37 and 35, who have given them seven grandchildren ages 5-18.
Tammy worked in accounting and office management for most of her career. She has been fortunate to have been employed for some wonderful people during her career and is looking forward to a long relationship with the community of Wichita.
Kristi Love – Dental Assistant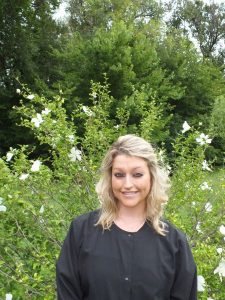 Kristi has over six years of experience as a dental assistant, and we consider ourselves lucky to have her! She enjoys cooking healthy meals, going to the gym, arts and crafts, natures, and loves dogs. She is a big fan of rock and roll concerts, but the most important thing for her is spending time with family and friends.
Hayly – Dental Hygienist
Hayly was born in 1988 in Vietnam and moved to the United States with her family in 1993.
Hayly comes from a big family, and she is the oldest of six siblings. She graduated from Wichita South High School in 2007 and attended Wichita State University where she earned her Bachelor of Science in Dental Hygiene degree in 2012.
In her spare time, she loves shopping, watching movies, and being around her family. Hayly loves being able to help people, and feels privileged to be able to join the Moundridge Dental team to serve the Wichita community.
Alicia Warwick – Dental Assistant
Alicia is 26 years old. She is married and has a 3-year-old son. She was born and raised in Newton, Kansas. She graduated from Newton High in 2004. In 2012, she graduated from Heritage College for dental assisting and radiology.